Galletto Vallespluga with beer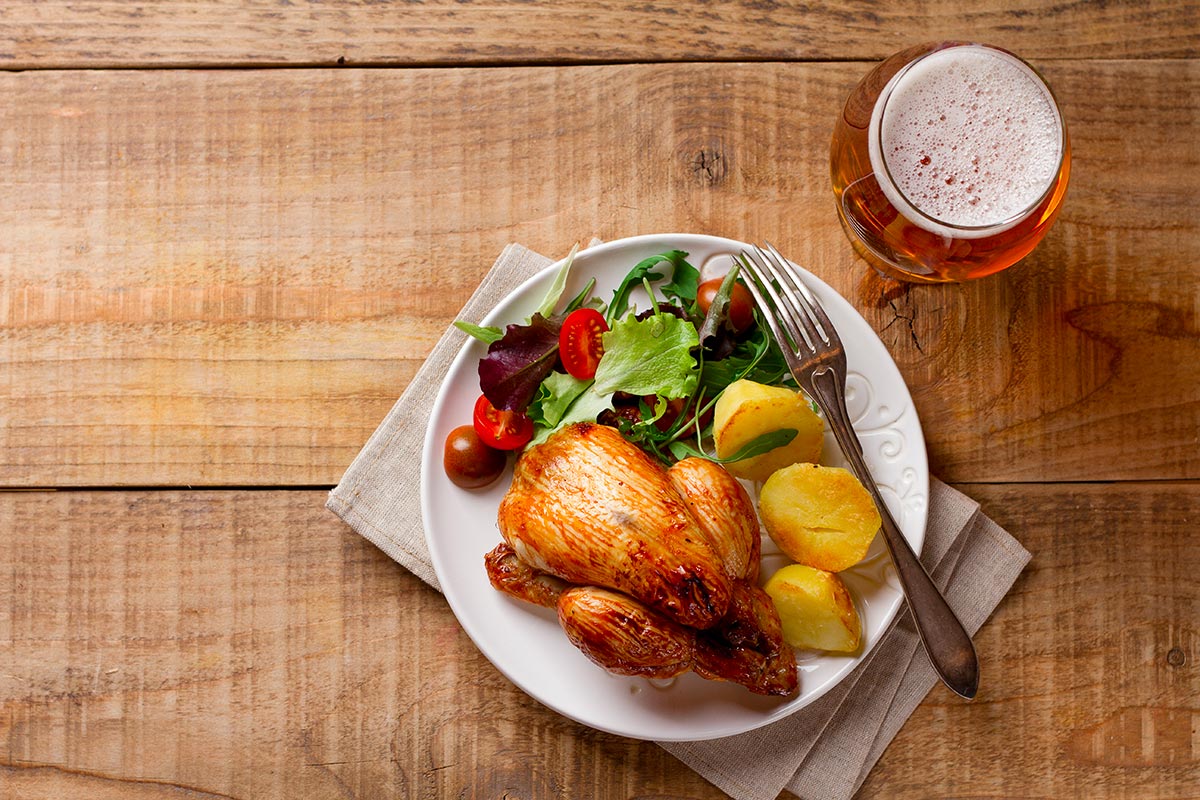 Level
Ingredients
2 Galletti Vallespluga
2 tbsp olive oil
salt and pepper
2 onions
2 tbsp tomato puree
500ml beer
100gr mushrooms
stock
Procedure
Cut the Galletto in half and brown in a pan with a little oil at a high temperature. Then add the finely chopped onions and continue to brown until the onions are golden in colour.
Add the tomato puree, salt and pepper, as desired. Sprinkle with the beer, a little at a time.
Then add the mushrooms. Cover and finish cooking, gradually adding the stock until the sauce reaches the required consistency.