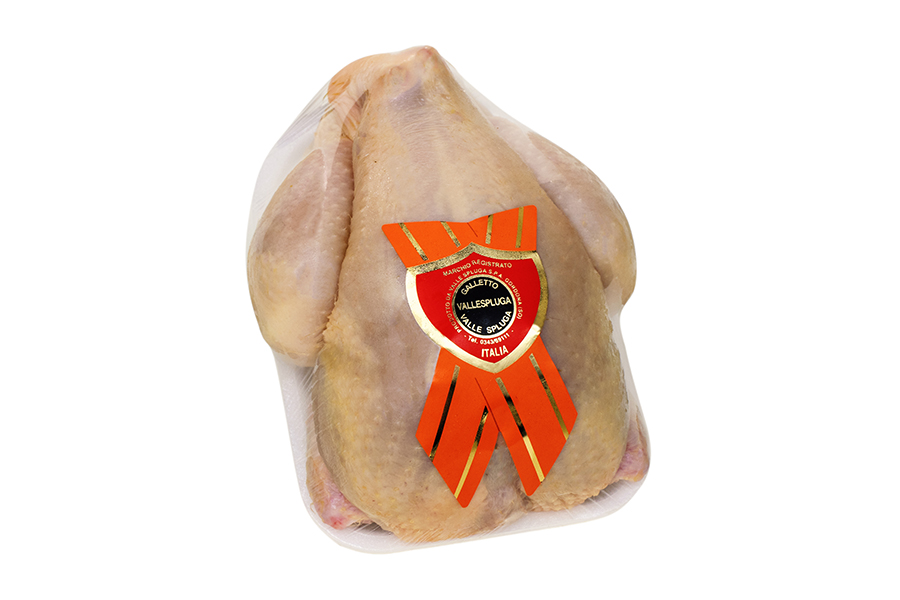 Galletto Vallespluga Scudetto Rosso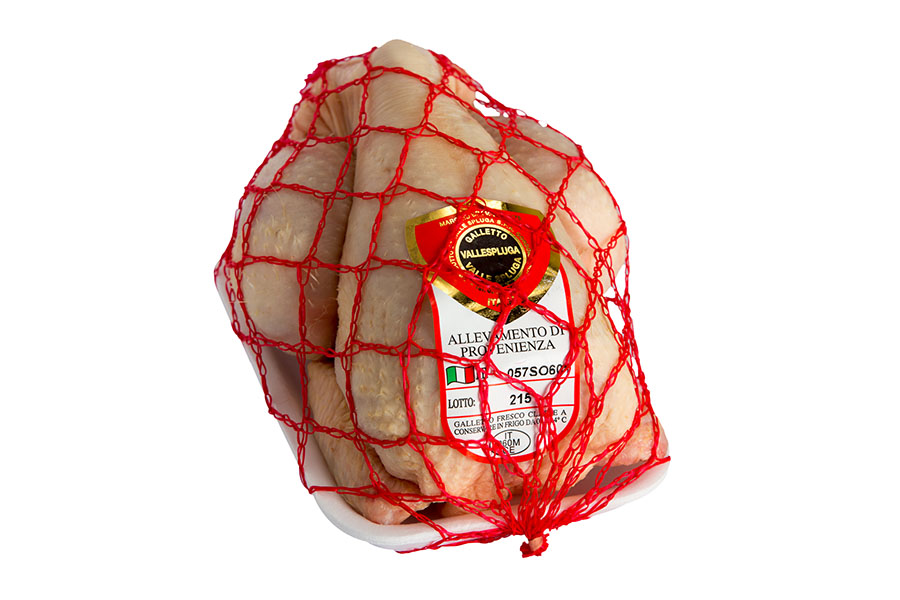 Galletto Scudetto Rosso in rete
Available in Butcher shops and Delis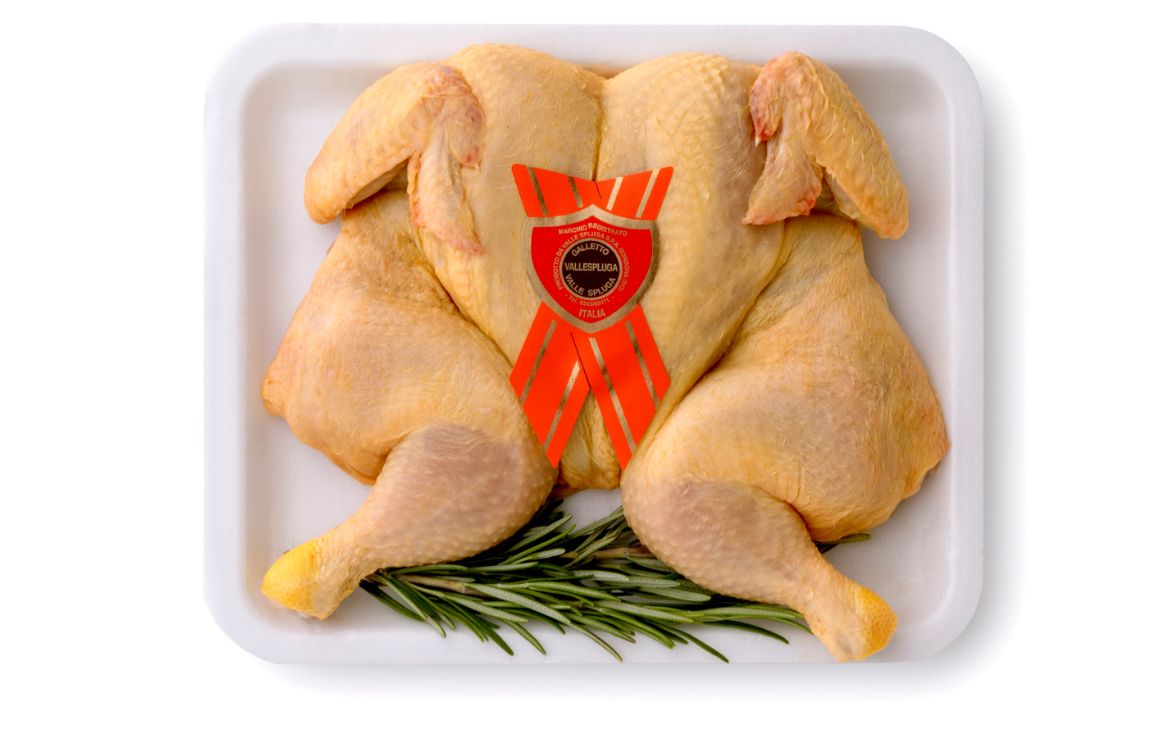 Open Galletto Scudetto Rosso with rosemary
A Galletto, open on the back, with a sprig of rosemary in the package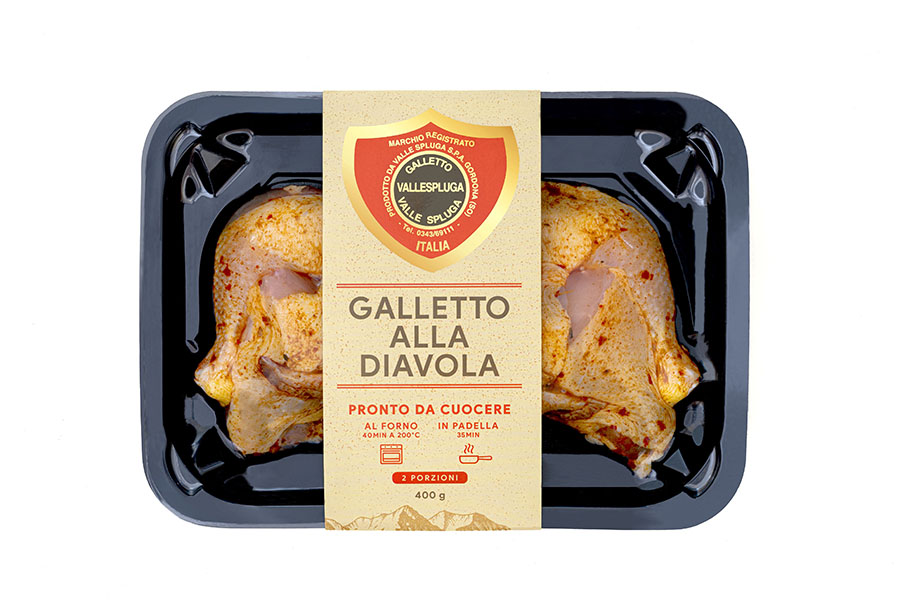 Galletto alla Diavola
A Galletto, already cut into parts, Diavola-style marinated, packaged in skin packs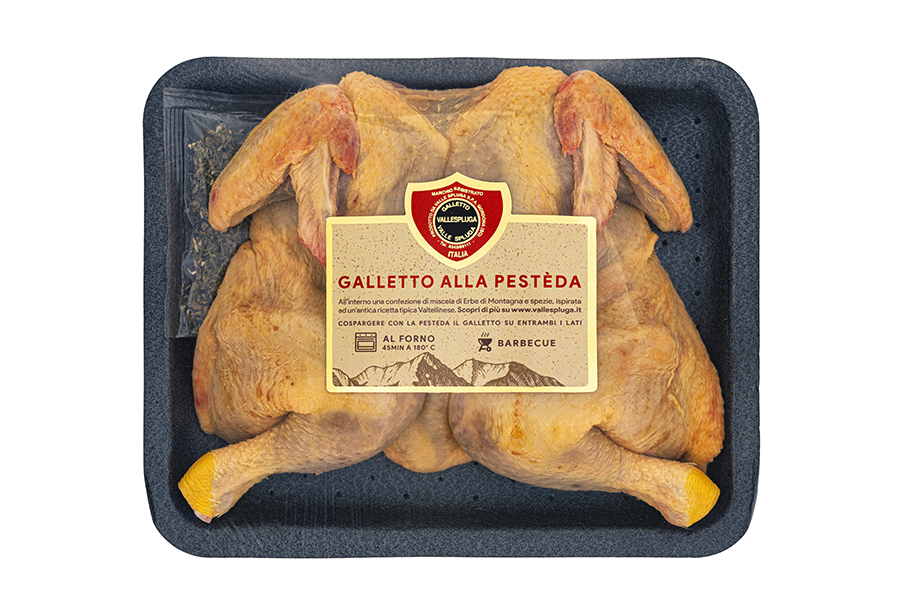 Galletto alla Pestèda
Inside there is a sachet of Pestèda to flavor the Galletto before cooking. Pestèda is a mixture of black pepper, salt, thyme, dwarf yarrow and juniper berries (the name in dialect means "Pestata") and is used, according to the Valtellinese tradition, to flavor meat and other dishes.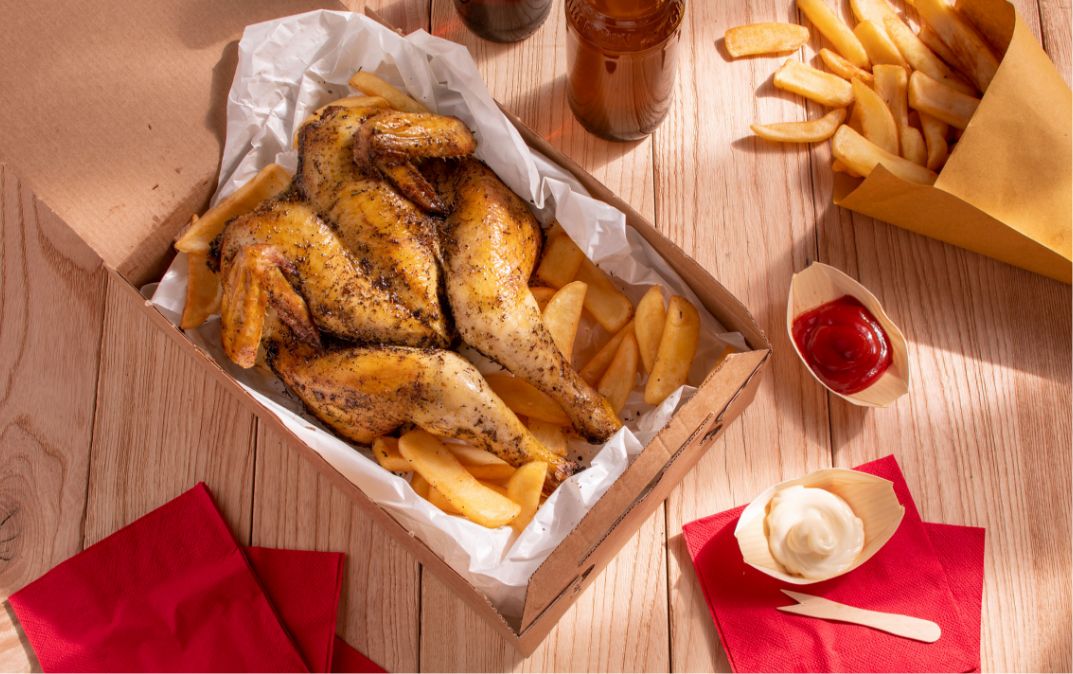 Galletto in gastronomy
Look for it already cooked in the hot showcase of the rotisserie department of your trusted store!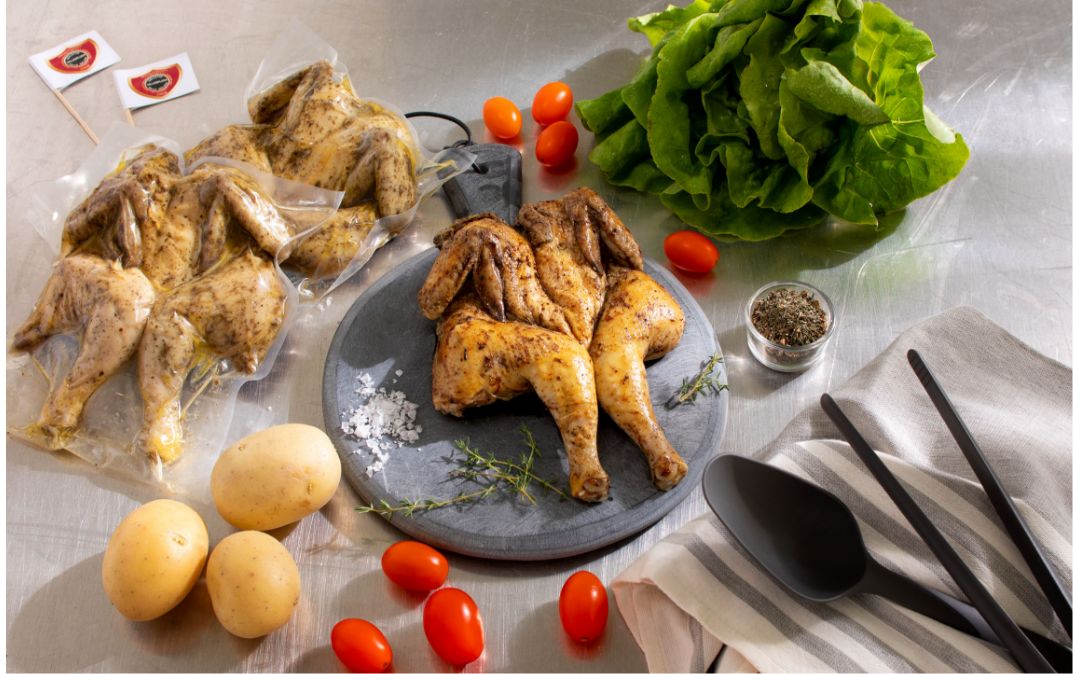 Sous-vide cooked Galletto
A Galletto, open on the back, marinated and sous-vide cooked at low temperature. Ready for reactivation in minutes in the oven, grill or pan.