Cous cous with Galletto Vallespluga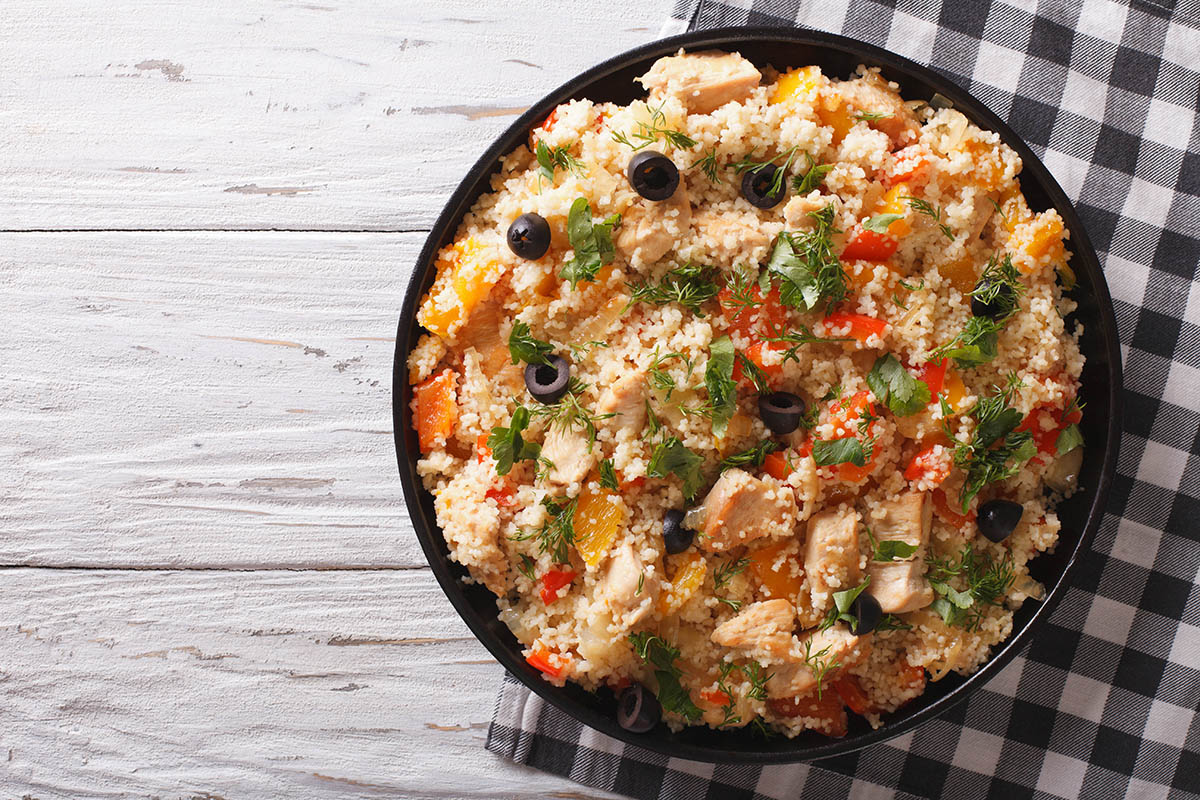 Level
Cooking time
1 hour and 20 minutes
Ingredients
2 Galletto Vallespluga, each cut in 8 pieces
400gr medium-grain cous cous
125gr precooked chickpeas
1 clove of garlic, peeled
50gr extra-virgin olive oil
1 tbsp cous cous spices
2 zucchini
2 bell peppers (1 yellow, 1 red)
1 onion
2 carrots
2 celery sticks
salt and pepper to taste
Procedure
Preheat the oven to 180° C.
Add the couscous to a bowl. Mix in 2 tablespoons of oil into the couscous and then add ½ litre of boiling water. Loosen any clumps and place the couscous in the preheated oven for 25 minutes or until all the water is absorbed. Then, gently mix with a fork and keep warm.
Meanwhile, finely chop the onion and garlic, add them to a pan with hot olive oil and brown gently. Next, add the pieces of Galletto with salt and pepper and brown on all sides.
Cut the carrots and celery into strips and add to the pan. Cook for 25 minutes. Cut the bell peppers into strips and add to the pan, along with the chickpeas; cover and cook for another 20 minutes. Finally, slice the courgettes and finish cooking for a further 15 minutes.
Serve the Galletto and vegetables over the couscous on a large platter. The cooking juices from the Galletto and vegetables will make the couscous tasty and moist.