Little Potato Gnocchi with Galletto Vallespluga in a Tomato Sauce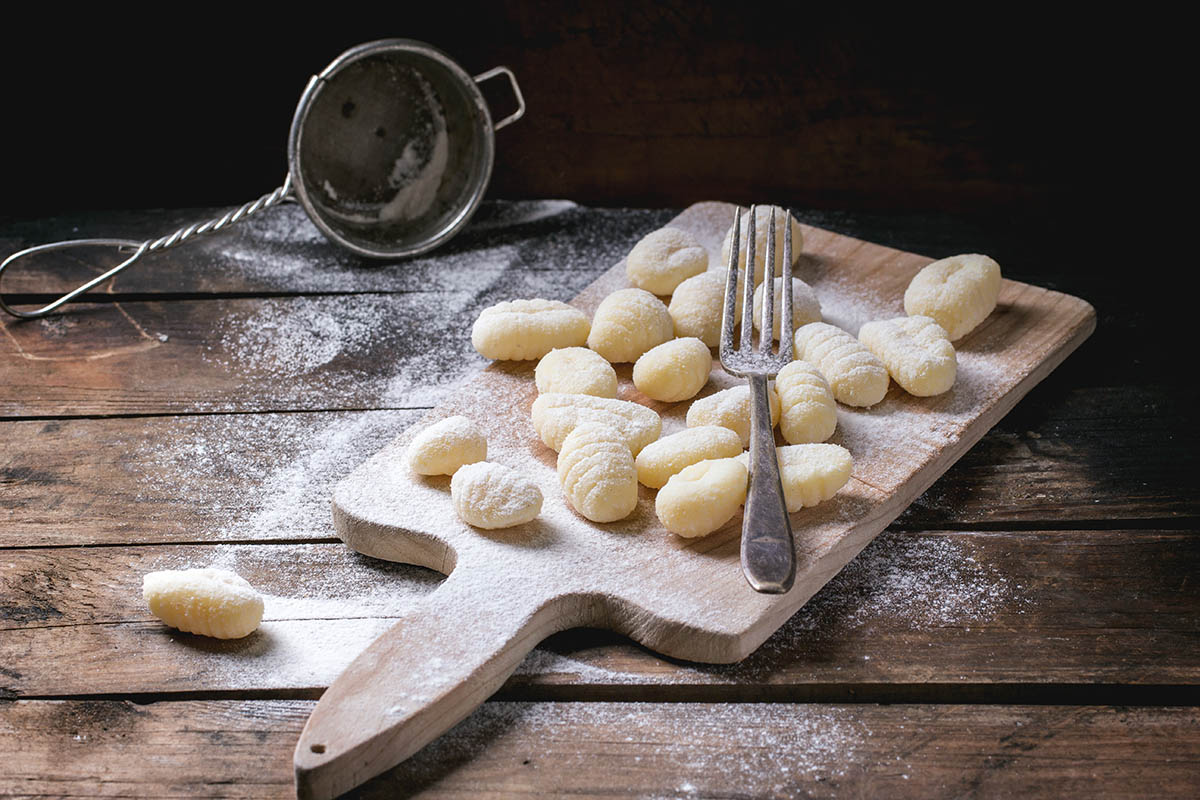 Level
Ingredients
1 Galletto Vallespluga, approx. 500 gr., finely chopped
1 small onion
300gr. potatoes
100gr. type "00" flour
1 egg
30gr Parmesan
3 basil leaves
2 tomatoes, skinned and peeled
30gr extra-virgin olive oil
salt and pepper to taste
Procedure
First, boil the potatoes.
Meanwhile, finely chop the onion and fry in a pan with three tablespoons of extra virgin olive oil. Add the Galletto and cook until browned. Continue cooking for about 35 minutes, adding a little water if necessary.
Bone the Galletto and blend in a food processor with the egg.
When the potatoes are cooked, mash them and add the Galletto mixture, salt, pepper and the flour. Mix well until you have a dough-like consistency, then place it on a floured surface.
Using a knife, cut the dough into small dumplings.
To make the sauce, add the tomato pureé to a saucepan with a little oil, the basil leaves and a pinch of salt. Cook on a low heat for at least 25 minutes. Remove from heat and cover to keep warm.
Boil salted water in a large saucepan and add the gnocchetti. As soon as they rise to the surface, drain and add to the tomato sauce, mixing well.
This is a good way to get reluctant or fussy children to eat meat.