Galletto Vallespluga Meatballs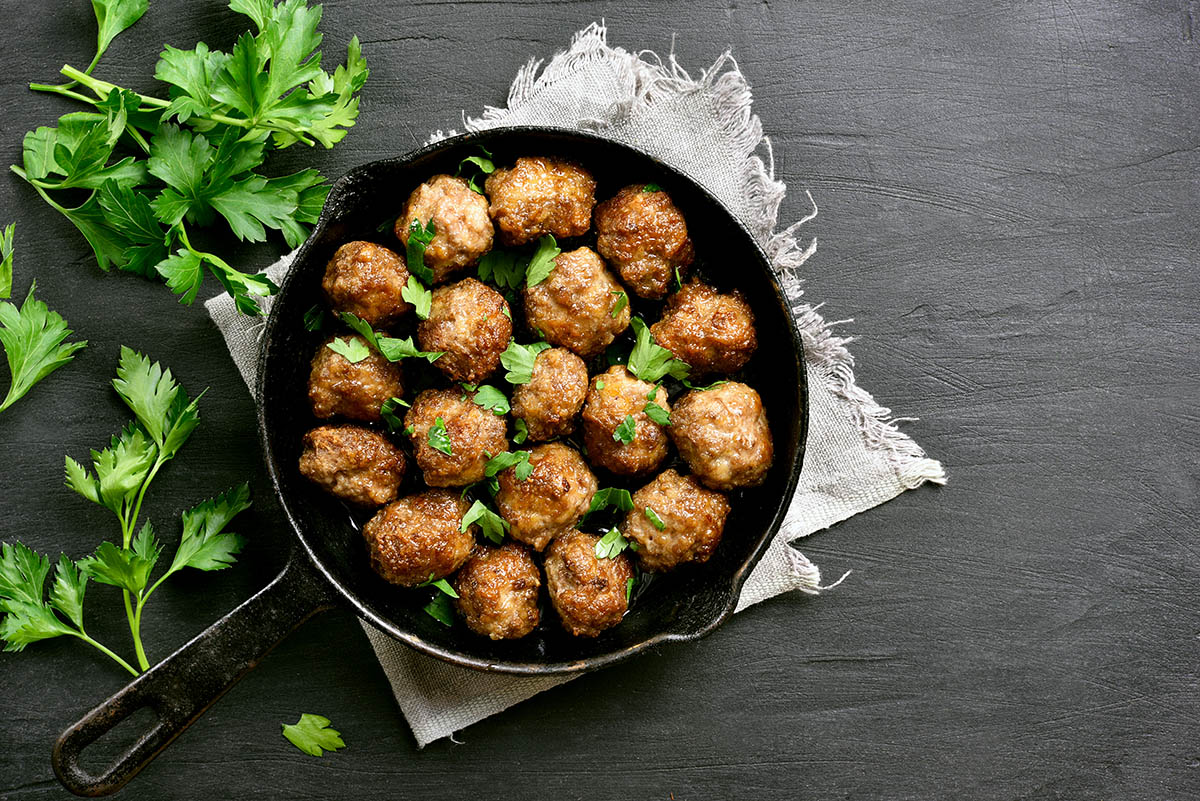 Level
Ingredients
1 Galletto Vallespluga, approx. 500gr
1 onion
1 celery
1 carrot
1 potato
1 egg
2 tbsp Parmigiano Reggiano
50gr milk
100 gr day-old bread
parsley to taste
salt and pepper to taste
peanut oil
semolina flour for dusting
Procedure
Cut the vegetables in large pieces and boil in a large saucepan. Add the Galletto and cook for 45 minutes. Remove the Galletto, let it cool and bone it.
Put the boned Galletto, cooked vegetables and a small ladle of the remaining broth in a food processor and blend.
Next, soak the bread in the milk, squeezing off excess liquid. Add the egg, parsley, salt, pepper and Parmesan cheese to the bread and mix well.
Put both the Galletto and the bread mixture into a bowl. Grease hands so that the mixture does not stick to fingers. With your hands, form the compound into balls and roll them in semolina flour.
Pour the oil into a pan and bring it to the right temperature (dip the handle of a wooden spoon in the oil. When bubbles form around the handle, the oil is ready for browning the meatballs). Brown the meatballs well; they should be golden. Wipe the excess oil on a paper towel. Serve hot.
Children will love these meatballs and at the same time they will get their share of healthy Galletto and vegetables.