Galletto Vallespluga "alla cacciatora" with mushrooms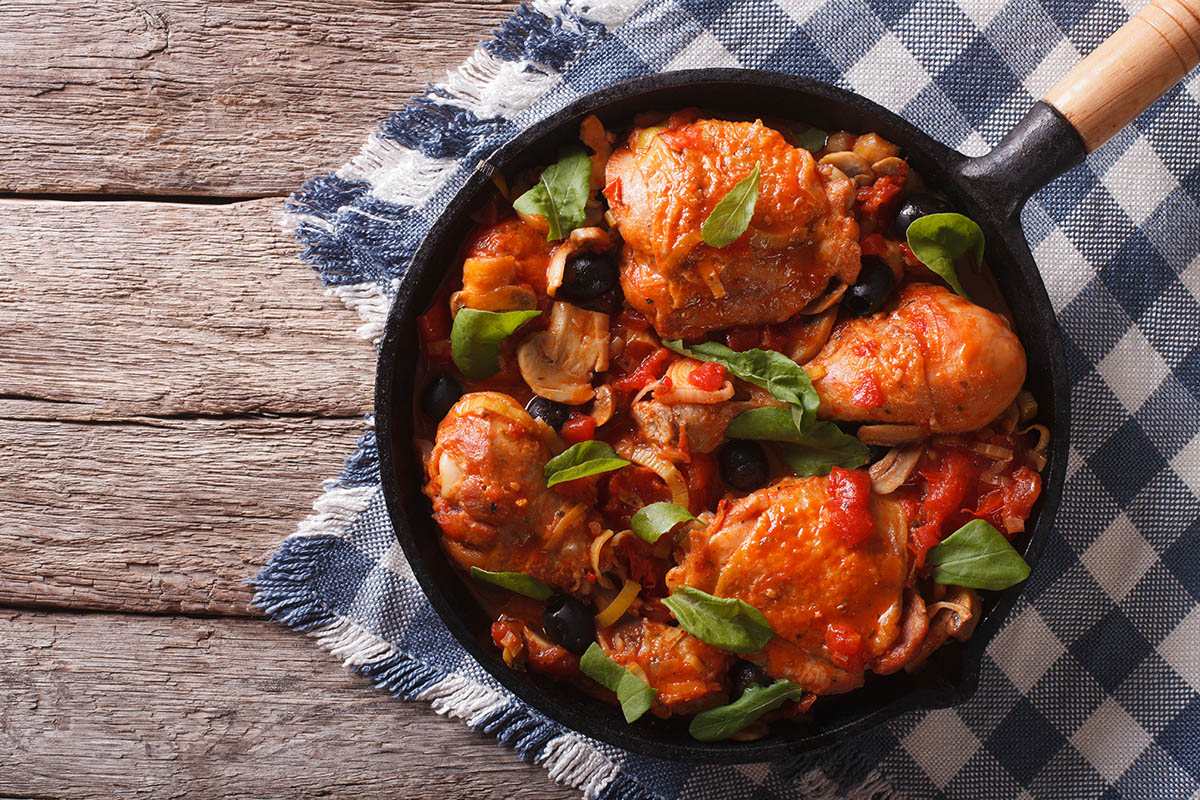 Level
Cooking method
forno,tradizionale
Ingredients
2 Galletti Vallespluga
Batonnet-cut carrots, celery, onion
6 tbsp olive oil
dry mushrooms
a few tomato pieces
dry white wine
salt and pepper
Procedure
Soak the mushrooms in room temperature water for about 10 minutes or until soft. Cut the Galletto into quarters. Brown in oil in a pan for a few minutes. Remove the Galletto from the pan and add the mixed vegetables and mushrooms.
Cook at high temperature for a few minutes, adding a few tomato pieces, the dry white wine, salt and pepper, as required.
Return the Galletto to the pan and continue to cook over a moderate heat for approximately 40-45 minutes, adding more white wine, if necessary, to make the sauce. If available, why not add fresh, sliced mushrooms and a pinch of parsley during the last minutes of cooking.